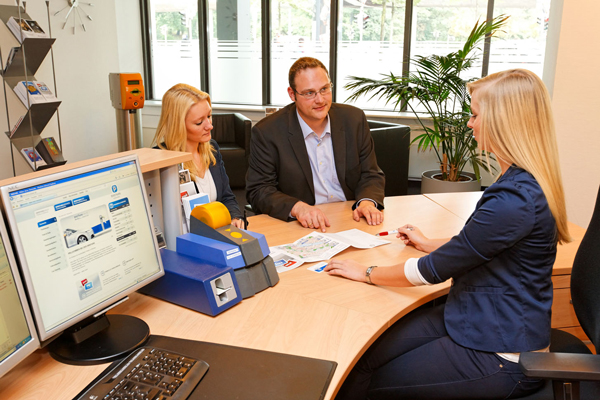 Easy Card Guidelines
The relevant parking fee depends on the current price list displayed in the parking lots.
Billing is by direct debit.
The monthly parking fees will be listed and billed the next month by e-mail or, if required, by post.
The Easy Card can be cancelled any time.
The Easy Card is held up to the card terminal unit at the entrance and exit. This is also the case when the barrier is already open. Registration takes place as soon as the barrier has lifted.
Cardholders have no entitlement to entry to an "occupied car park".
The loss of the Easy Card must be reported immediately to BREPARK at
phone no.: 0421/1 74 71-0. If you fail to report the loss of a card and it is used by a third party, claims for damages may arise against the cardholder.
A replacement card will be issued for a fee (depending on the current price list).
In order to get to your Easy Card quickly, you simply have to call up the application form, print it, complete it and personally sign it. Then send it to us by mail or e-mail. Once we receive it we will send you the Easy Card immediately.

Here's the request form for the Easy Card (PDF, 56KB)
Parking couldn't be easier in all Bremer City und Bremen Vegesack BREPARK facilities and at the car parks at the Links der Weser and Bremen Ost Clinics, as well as in car park P4 at the University of Bremen.

How it works:
Simply register your arrival by holding up the Easy Card to the ticket unit.
Return to your car directly without making a payment at the cash point.
Register your exit using the Easy Card at the ticket unit (even if the barrier is open)
Get your BREPARK Easy Card now and enjoy the many benefits of fast, convenient parking.
Any other questions? We will be happy to advise you in our customer centre. We are there for you from Monday to Friday from 8.00 am to 4.30 pm and on Wednesdays until 5.30 pm.

You are welcome to contact us directly.